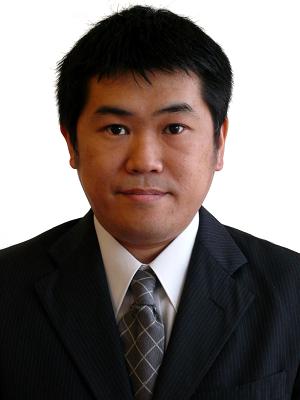 Shinichi Yamagiwa
Ph.D (Engineering)
Associate Professor
University of Tsukuba,
Faculty of Engineering, Information and Systems
1-1-1 Tennodai, Tsukuba, Ibaraki
305-8573 JAPAN
e-mail: yamagiwa[at_mark]cs.tsukuba.ac.jp
Please check the recent publications from ResearchMap.
Personal History
1974 July
Born in Gumma, Japan
1993 March
Graduated at Ota High School in Gumma
1997 March
Graduated at College of Information Science, University of Tsukuba
2002 March
Graduated at Doctral Program of Engineering, University of Tsukuba,
received Ph.D (Engineering)
2002 April – 2006 February
PDM&FC, LDA. in Lisbon Portugal, Senior Consultant
2006 March – 2006 November
Awarded Postdoctral fellowship from Foundation for Sience and Technology(FCT), Postdoctral researcher at INESC-ID Lisbon, Portugal
2006 December – 2009 September
Ph.D Researcher at INESC-ID, Portugal
2009 November – 2012 February   
Kochi University of Technology, Kochi Japan, Associate Professor
2010 October – 2014 March
JST PRESTO researcher
2012 March-
University of Tsukuba, Faculty of Engineering, Information and Systems, Associate Professor
2020 November – 2024 March
JST PRESTO researcher
Related Web Links
Committee etc.